Meet Our Staff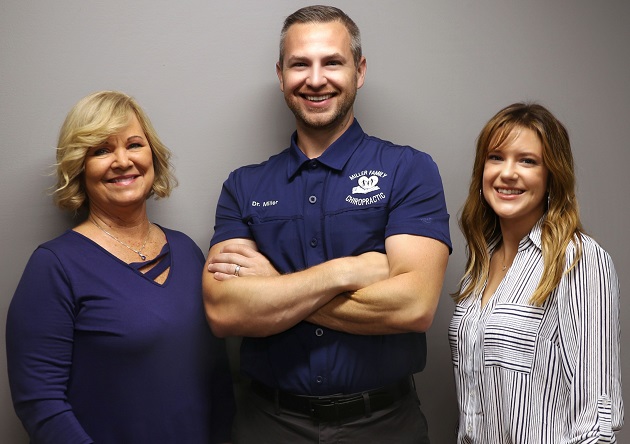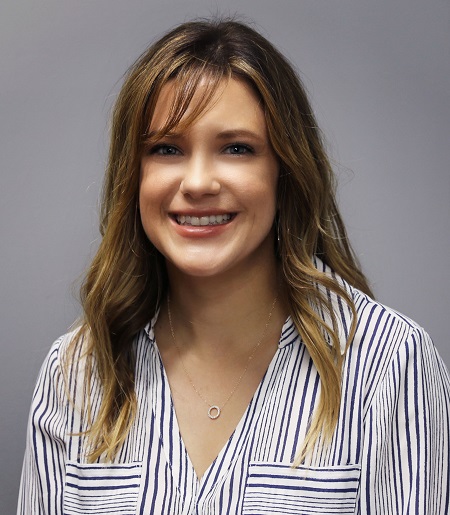 Jenna – Receptionist
Jenna started in Chiropractic in 2014. Her journey began at Kempton Family Wellness Center with Dr. Kempton. After 3 years she made her way to Phoenix, Arizona and continued her career as a certified Chiropractic Assistant, gaining additional certifications throughout her years in Phoenix. In 2021, she and her husband and daughter moved back to Salina where she was lucky enough to make it back to Kempton Family Wellness Center, now known as Miller Family Chiropractic, working alongside Dr. Miller! Having strong ties to the community, she is happy to be close to family. In their free time, they enjoy keeping active, listening to live music, and taking their daughter to fun activities!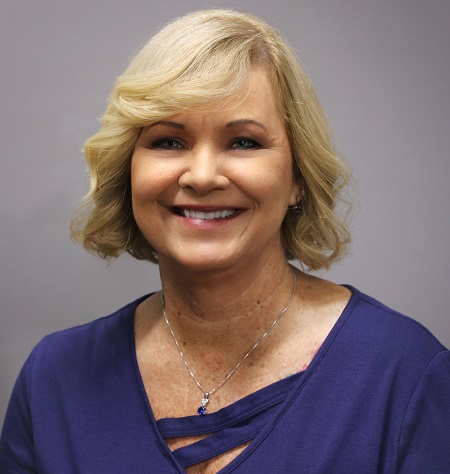 Esther Kempton – Office Manager/Insurance
Esther Kempton is Dr. Kempton's bride of 33 years and Dr. Miller's mom. She has been working in the office for 30 of those years with some time off raising their four children. She has held almost every position in the office with her current position being front desk and whatever needs to be done.
Personal note: 'I have worked at Kempton Family Wellness Center (Miller Family Chiropractic) since 1991 and have done about every job in the office except being the doctor. I've been married to the doctor since 1988. I now have a new boss, my son!
Chiropractic has saved my life. In June 1978 I was in a car accident and broke my back. I suffered for years and had to be very careful doing things or I would suffer for days. Getting regular adjustments has kept me mobile.
In June of 2010, Doctor learned a new technique called NRCT. I got amazing results from this technique and we have changed many lives using this technique. I no longer have to be careful of what I do because I do can do whatever I want without pain. Thankfully Dr. Miller has been taught this technique so I and others can still benefit from it.
Chiropractic is a life choice and I have seen many miracles over the years!'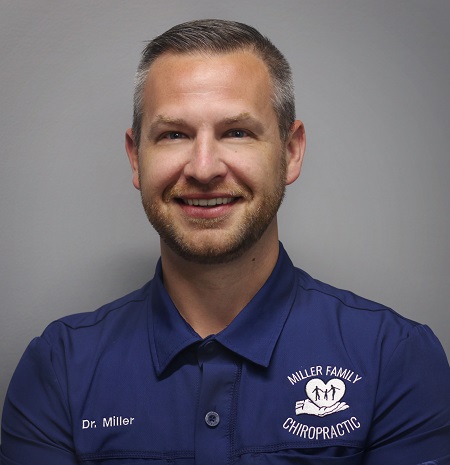 Dr. Chris Miller – Chiropractor
In 2003 Dr. Chris Miller ventured away from Salina to receive his college education. He received a fencing scholarship to Penn State University. There, he received his undergrad in business and minor in I.O. psychology. He met his wife Jaime through mutual friends while attending college. Chris and Jaime have been married 11 years and have two children, Ava (3) and Christopher (1). In 2011 Dr. Miller decided to continue his education, and follow in the footsteps of his family and become a chiropractor. He attended Cleveland Chiropractic College in Kansas City, Ks where he obtained his Doctorate in Chiropractic, graduating in 2017. He chose to continue his practice in Salina because he knew all the great virtues his home town gave to him, and wanted his children to have the same opportunities he experienced. In their free time, Chris and Jaime enjoy taking their children to the pool, and eating locally around town. Dr. Miller has a heart of service, and looks forward to serving his community, a place he calls home!