Nutrition Products
We offer many nutritional supplements for adults and children. You can preview a brief list of some of the products we offer at our Salina office. To place an order, just stop by or call us and we will get you what you need to live a healthier life!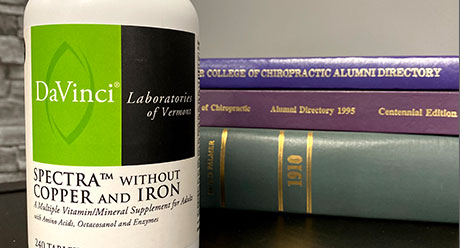 MULTIVITAMINS
Nourish your body with nutrients that energize and keep you healthy and happy. Multivitamins make up for a diet that probably doesn't include the five-to-nine recommended servings of fruits and vegetables every day.
• SPECTRA MEN
• SPECTRA WOMAN
• SPECTRA WITHOUT COPPER
VIEW MORE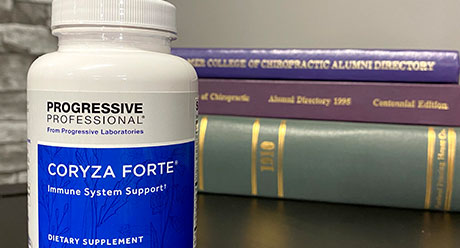 IMMUNE SUPPORT
Don't let a stressed immune system ruin your day. Immune system supplements can keep you healthy during fall, winter, and springtime challenges or provide everyday support.
• C-1000TR: VITAMIN C
• CORYZA FORTE
• ZINC
VIEW MORE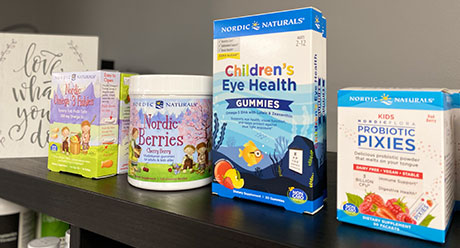 KIDS
Formulated for growing minds and bodies, our tasty kid-friendly supplements support children's vital health needs: bone development, brain, mood, and vision support, healthy digestion, and robust immune functions.
• MULTIVITAMIN
• PROBIOTIC
• MELATONIN
VIEW MORE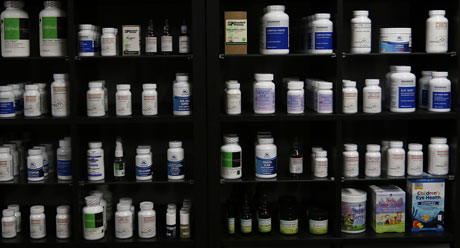 CBD
CBD has been touted for a wide variety of health issues, but the strongest scientific evidence is for its effectiveness in treating some of the cruelest childhood epilepsy syndromes, such as Dravet syndrome and Lennox-Gastaut syndrome (LGS), which typically don't respond to antiseizure medications. In numerous studies, CBD was able to reduce the number of seizures, and, in some cases, stop them altogether. Epidiolex, which contains CBD, is the first cannabis-derived medicine approved by the FDA for these conditions.
VIEW MORE